專業印相服務(大尺寸相紙裁放)價目表


Large Format Photo Printing Service (Professional Photo Paper)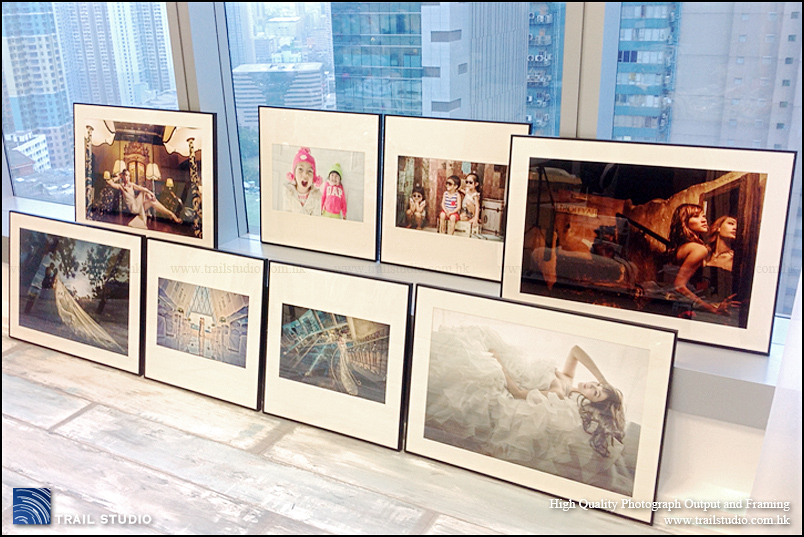 Studio decor for Siuming Fung(Siuming.photo)
Professional photo printing service: print on German-made professional giclee-print photo paper to produce lifelike, stunning and long-lasting image.

Product feature
1. High resolution, high color accuracy and wide gamut to produce realistic and lightfast images.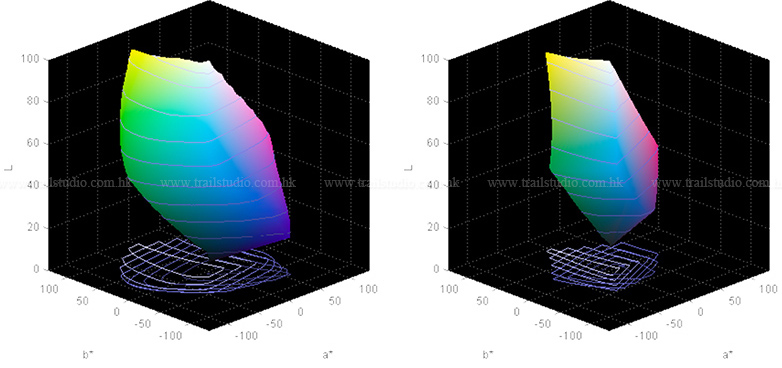 Color space of our Professional Photo Paper (left) vs FOGRA39-supported prints (right, a relative good one among common CMYK standards), larger area indicates wider color gamut and less color distortion. For reference only.
2. Glossy & Satin (luster/semi-glossy) finish available.
- Satin finish for display under casual environmental lighting (default)
- Glossy finish for display under spot-light (specify when placing order)
3. An extra 0.5" white border will be added outside of the image (default, free of charge) to aid framing with the use of passe-partout. For borderless printing, please specify when placing order.
Important Note
1. Print-only or w/framing both welcomed, but a large bare-print is very delicate, have us frame it in-house assures final quality, also saves your time and effort seeking another photo framer.
2. HK is a humid place, large photo paper may look a bit wavy after absorbing air moisture if not entirely mounted(adhered) onto a backing. Matt FINE ART PAPER is recommended over it if you don't want to/can't entirely mount the print, but also don't like a wavy surface.

Product type: Professional Satin Photo Paper
Print-only fee. Framing is optional and separately charged - please refer to the corresponding framing fee and tell us you need framing.

Code


Image Size
(English Inch)
Printing Fee
(Print-only)
3:2
Image Aspect Ratio
4:3
Image Aspect Ratio
1:1
Image Aspect Ratio
2:1
Image Aspect Ratio
16:9
Image Aspect Ratio
Not available for sizes larger/smaller than those listed above, according to the corresponding aspect ratios.